My first visit & post to your forum. I did a search on the Revolution Reflex & saw this topic. I have just acquired one of these kites. Got to the post above & was agreeing with the comment & realized it was me being quoted. Thought it must be a sign to join your forum.
Just out here in the sticks, SHBKF
solo hill billie kite flailer aka Dayhiker on GWTW
Here's an image of the PB 4-8 plastered to the Cruze by light wind.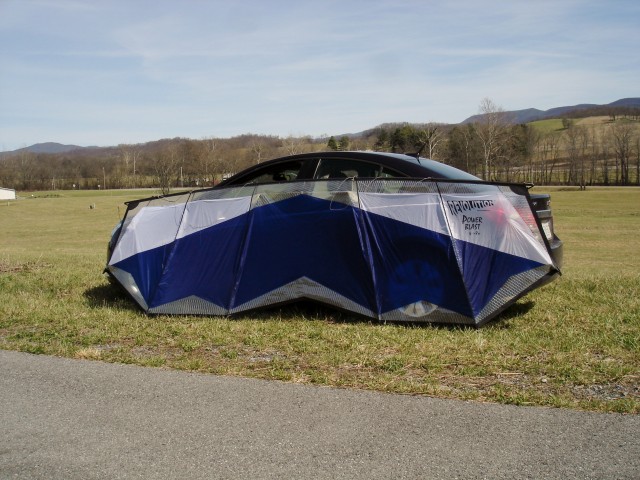 Image of Reflex & 20th Anniversary 1.5 "half B"