Mike insisted he could fly anything. We took him up on the offer and so here he is attaching a bridle to a tree.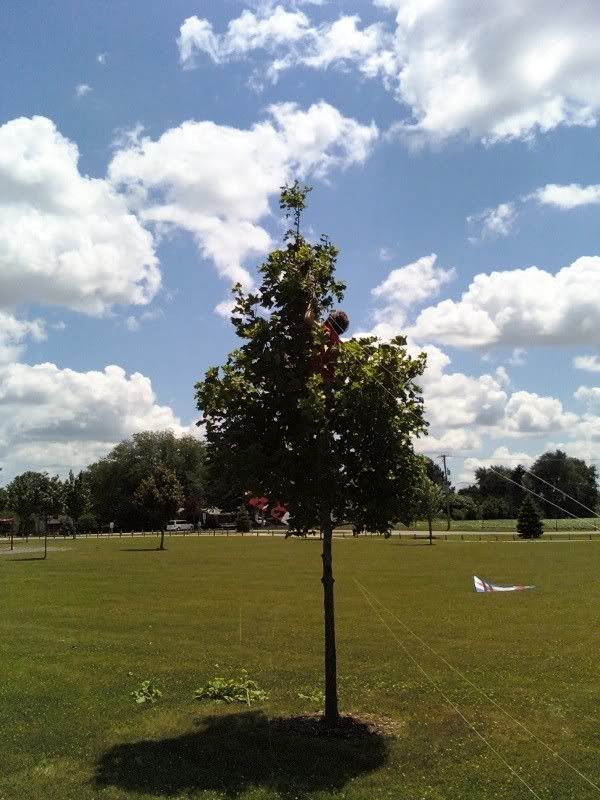 Actually, in truth he was calling and Rose followed him in. She makes a great wing women.
Here is a stack trying to take a potty break. Not everyday you catch this on film ....